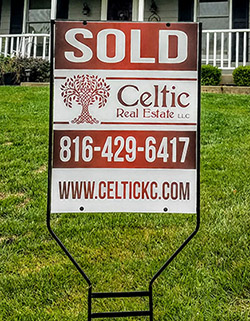 Welcome to Celtic Real Estate LLC
We are a full service real estate brokerage looking forward to assisting you in the managing, buying and selling of real estate. We treat people as we wish to be treated, with honesty and integrity. Let us know how we can help you. Our office is on the square in Liberty, MO, contact us at (816) 429-6417 if you are looking to buy, sell or hire a property manager.
Celtic Real Estate LLC Broker, Tim Davies, has been in real estate for 10 years and recently decided to open his own office. We welcome experienced and new agents looking to join our office.