About Celtic Real Estate LLC
Celtic Real Estate LLC is a local, family run Real Estate brokerage located on the Historic Liberty Square. We are a specialized business, placing all our focus on customer service and professionalism and we strive to go above and beyond in representing our clients.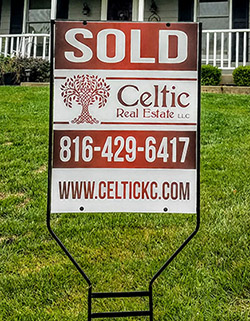 Celtic Real Estate LLC is a boutique type of real estate company which means we are smaller than the big brand name companies.  We are dedicated to creating and maintaining relationships. The numbers of deals are not as important as the service to our customers. We prefer quality over quantity.
When you sign papers at the closing table, it can be daunting. We do not charge any additional fees (administration fees, etc) on top of commission but we have all of the technological access that the large companies have at our fingertips. We are members of the local Real Estate Board and the local Multiple Listing Service.
As a boutique brokerage, our agents work closely together to best suit the needs of their clients. We are always eager to prove our worth against larger companies and strive to maintain a good reputation in our community.
The agents here at Celtic Real Estate LLC are very much involved in their community. The need to build a business empire is not our focus. The need to make sure our community grows through home ownership is key.
We represent sellers, buyers (first time, multiple time and investors) as well as offer property management.
If you have ever considered a career in real estate part time or full time, or you are interested in a change of brokerage give us a call at 816 429 6417.